Creating an App
kumaneko can create apps for various tasks. To create an app, click the "Add App" button at the bottom left of the screen.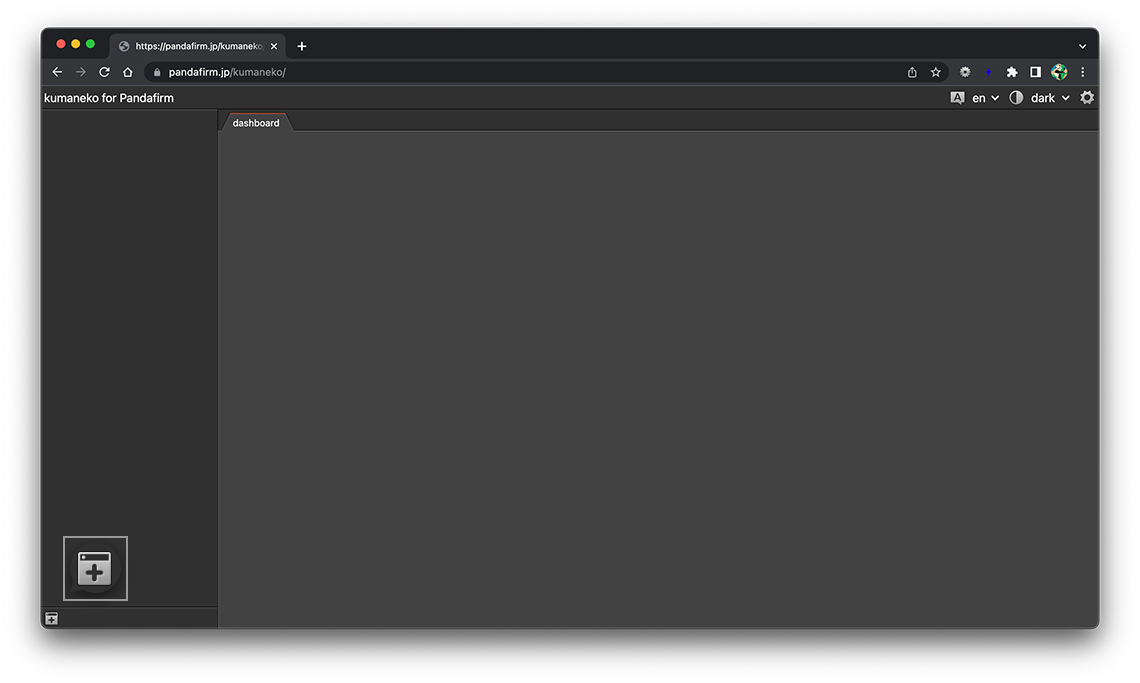 Manager or higher privileges are required to create an app.
Click the "Update App" button to create the app.
Various settings related to the application are summarized for each tab, so please set by referring to the following.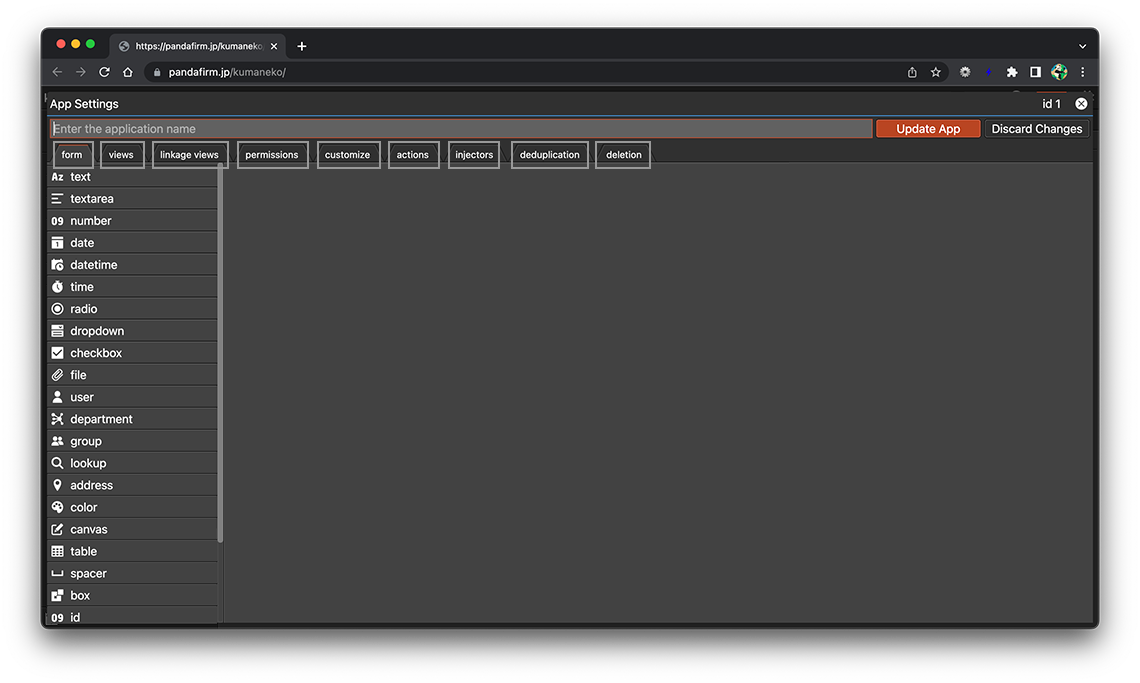 form:

views:

linkage views:

permissions:

customize:

actions:

injectors:

deduplication:

deletion:
Please change the application name to a name that suits your task.